The rules of the Covid-19 pandemic were simple: wash your hands, wear a mask, keep a six-feet distance between you and the person next to you and unless you were an essential or frontline worker, stay indoors. In it's simplicity, those commands, pairing terribly with the endless unknowns of SARS-CoV-2 and the commencement of the Black Lives Matter protests that summer, gave rise to increased anxiety, depression, anger and other negative mental health triggers. Everyone was exhausted and afraid and the push for mental health professionals began.
My sister Amina, a licensed psychotherapist, and I talked often about the current events and "temperature check" each other, our sons and our dad. She began confiding in me how stressful it was having to find the words to adequately assist clients with internal and external conflicts she struggled with as well. In one of our conversations about the 7pm pots-banging for essential workers, the news coverage and commercials that thanked nurses, doctors, grocery store workers, etc. we realized almost simultaneously that on the list of essential and frontline workers, mental health workers were omitted. I expressed to my sister how absurd that was and said "if anything Y'ALL are the heroes of the heroes. Without mental health workers, some of these frontline workers may have tapped out by now..."
Heroes of the Heroes: A Thank You to Black Mental Health Workers is the only way I knew how to use my talents as a photographer to give flowers to, and bang pots and pans for, some of the most deserving people that has seen us through these past two years while wading through the same mud as their clients. Thank you to all who agreed to allow me to share their stories. I have included excerpts from my interviews with these professionals alongside their photos. Enjoy.
*This project caught the attention of the editors at Reuters and can be viewed in my "Published Works"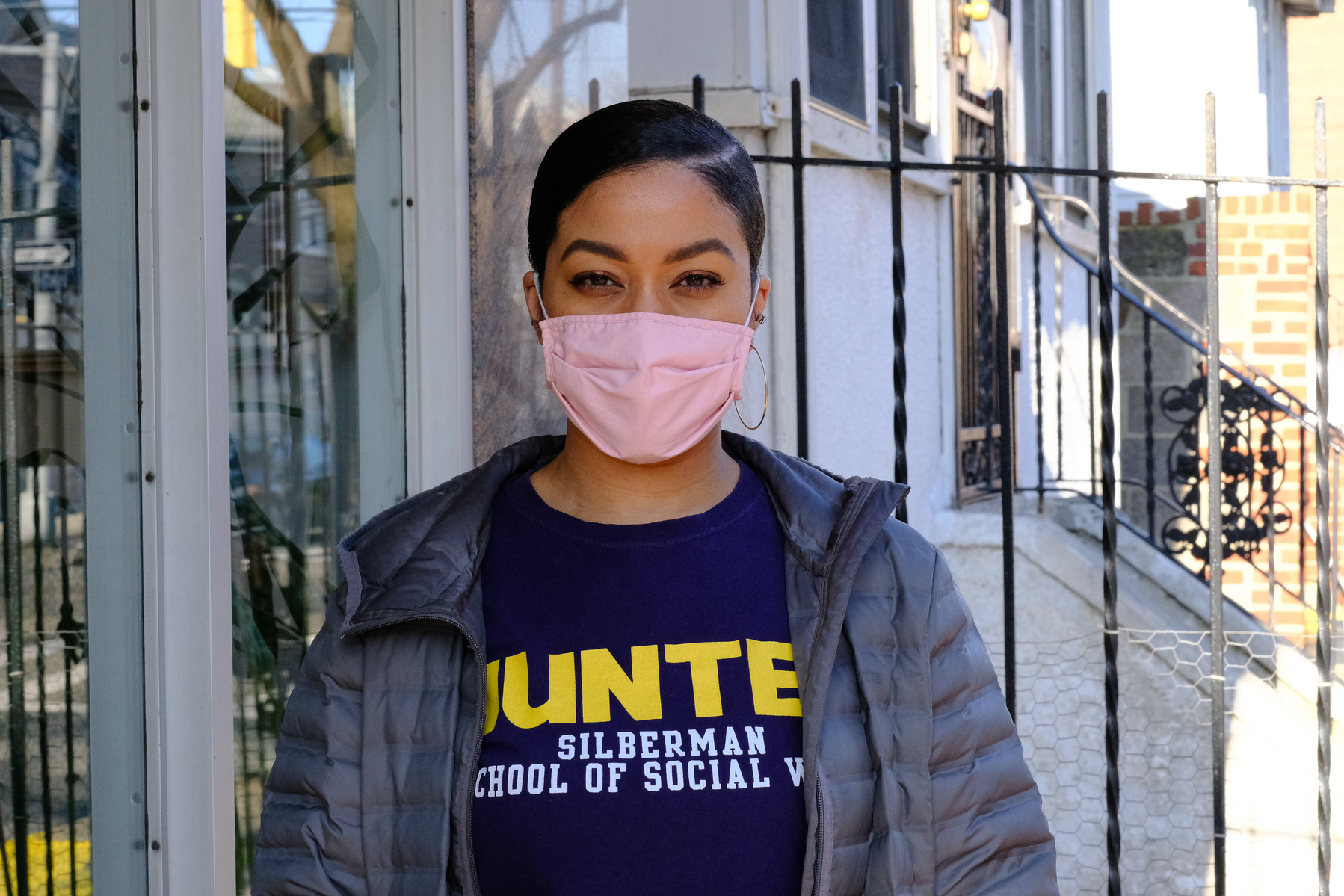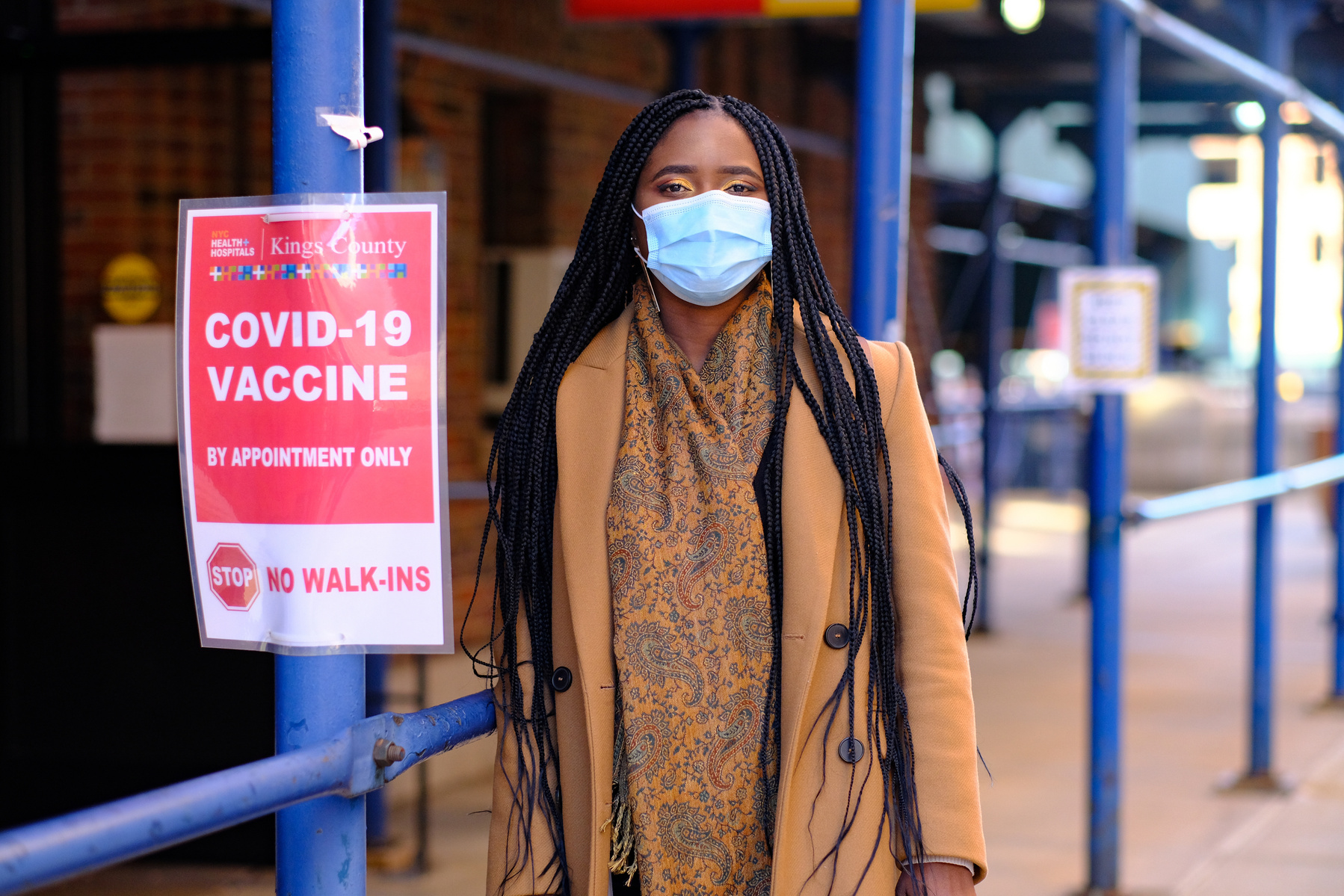 "When I go to somebody's house what I do is assess for safety and then I either offer you linkage to an outpatient clinic for talk therapy or medication as well. Or if I feel like you're a danger to yourself or others, I have to make a clinical decision to have you removed [from home]. And by removing you I can't drive you and I can't transport you to the hospital in the car that I'm driving. I have to activate 911 and EMS. So for a lot of the black families that [time] was intense...You saw a lot of family members knowing exactly what to do in terms of like if your son or your cousin is having a crisis call 911 and say something like EDP (Emotionally Disturbed Person). They knew what to do but they didn't trust the system enough to do it. So then they activated us. By being there I think our presence being mental health professionals gives some of the families some peace of mind...
The black men especially are like "I'm scared to call 911 because you know this is what's happening..." And before BLM a lot of them have experienced brutality even when they call for mental health support. For instance if you call 911, two cops is enough [but] they'll send like six cops and if you say a black male, it doesn't matter if you say they are violent or not, there's so many of them that come in and [now] they just made it worse. They just make things worse."

—Fédia Louis, LMSW
Psychiatric social worker for Kings County Hospital's Psychiatric ER mobile crisis team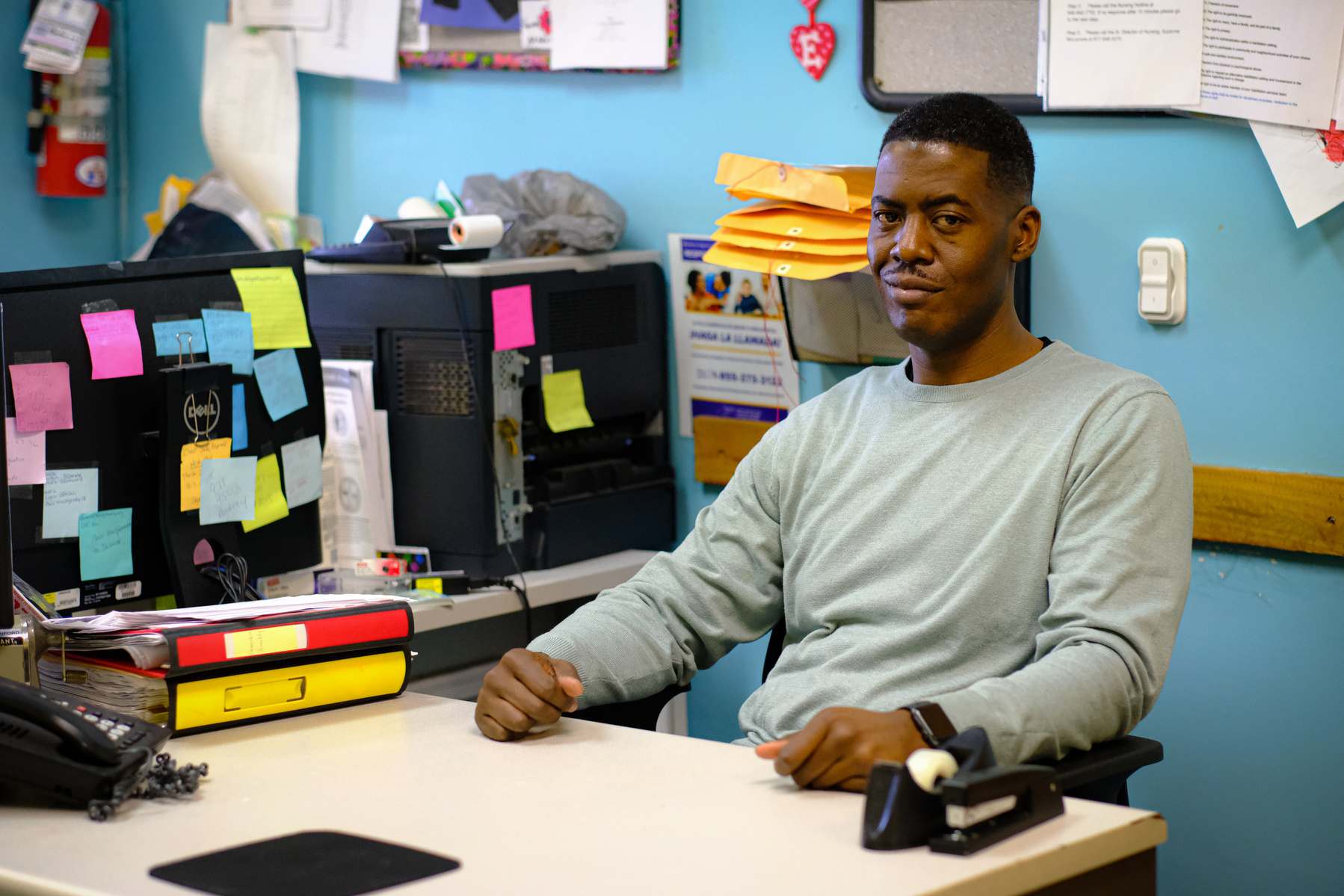 "We lost 3 individuals. I run three different programs and I lost an individual from each program. It was a really really sad time. It was really, really sad. Like I said, I've been working here for over ten years so you know you get bonds with them. Especially one individual. T was spirited to say the least but you know, T will curse you out. I'm not even kidding with you. She'll curse you out the worst way you have ever been cursed at. The next day she'll walk in here like nothing happened and blow you a kiss. And I'm like yo get out of here! You hurt my feelings yesterday now you wanna blow me a kiss. She would just laugh. And you know, you don't ever take it personal but when she passed away I took it personal. You develop those bonds and relationships with these guys and it really, really hurt...
We had a virtual memorial. I had to write because I'm the longest tenured person at this site. So I had to write the eulogy and it was just really, really difficult."
— Jason Quinerly, Program Coordinator of an adult day program serving individuals with developmental disabilities.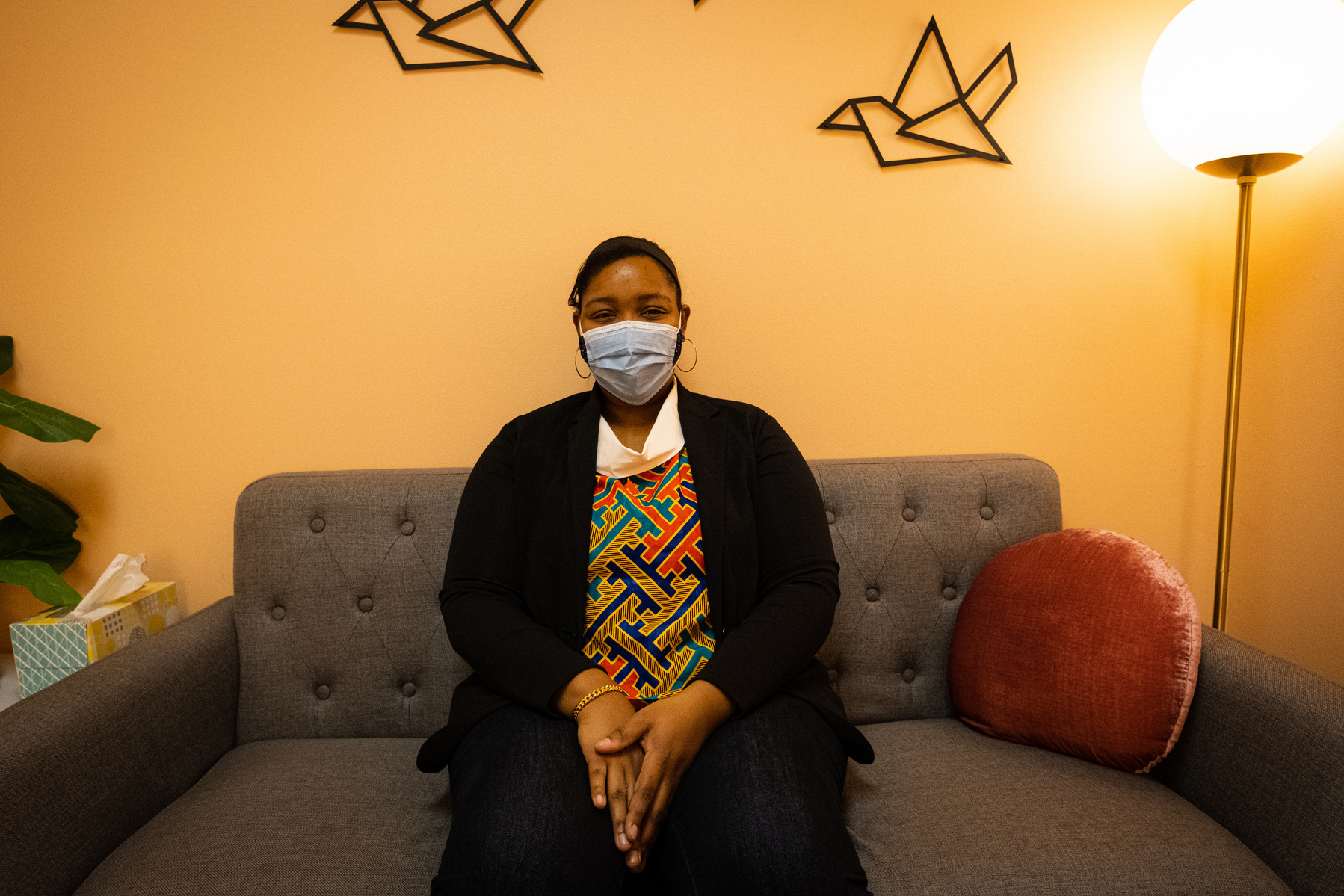 "It's a range [of clients]. A lot of people working in marketing, office work, tech jobs, some teachers as well, other social workers, other therapists. I would say that's kind of the range...I've had some clients that I've had for several years but especially those that have come on board in 2020 have kind of made it a point to say either I had a therapist and they weren't black and I didn't feel comfortable really talking about what's going on or not feeling as validated by it. Or people brand new to therapy who are like "oh, no, I only feel comfortable seeing a black provider, period."
—Fanny Tristan, LCSW-R
"...We've literally been hurting since March 13th [2020] and we haven't had a chance to heal so being able to talk to someone even if it's not necessarily your friend. I'll definitely say because of Covid, mental health awareness and the aspects of seeing a therapist and talking to somebody or whatever that check-in might be has gone up. A lot of my friends have checked in with me to check in about a therapist. So I've had [conversations] like 'yeah, you need to see someone. You need to see someone.' Like, y'all can talk to me but y'all need to see somebody. Like, I'm your friend so it's like a dual relationship. I can't really talk to you and tell you about yourself fully. Go see somebody. And it's good because now it's a lot of my black and brown friends that are really seeing an actual therapist and that's really dope. So, it's not as taboo and that's a beautiful thing. We're definitely moving in a different and the right direction."
—Xavier Bedward, MSW
Henry Street Settlement House Youth Opportunity Hub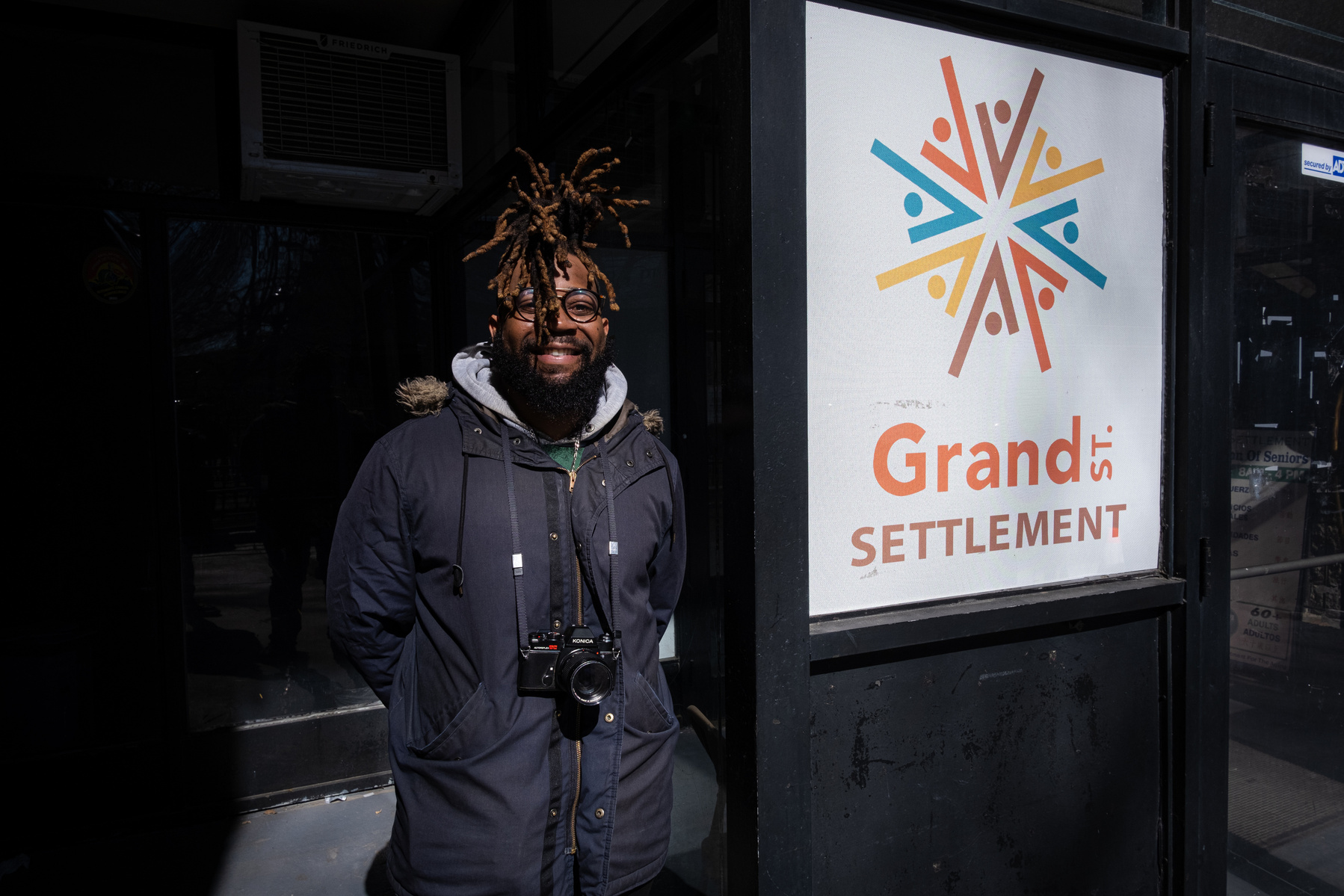 "I think that's more so of a pandemic issue now because a lot of them aren't working. If they weren't working before, they're definitely not working now. But for those who were working, the problem is they... a lot of them don't know how to contact those resources that they need. That's the biggest thing that I've seen during the pandemic. 'I need help with my ConEd bill. I need help with this...' and they don't know what to do. I have a client right now who hasn't had hot water for four days. [I asked] who did you reach out to? 'I just called 311.' Okay, I said, but did you call your housing counselor? Did you call the property manager? You do need to call 311 to make a [report] but you do need to follow up. But a lot of them don't know how to do it so it falls back on me to have them to call and follow up."
—Mina Davis-Harrison, BSW,MHS
Social Worker for JCCA servicing residents in the South Bronx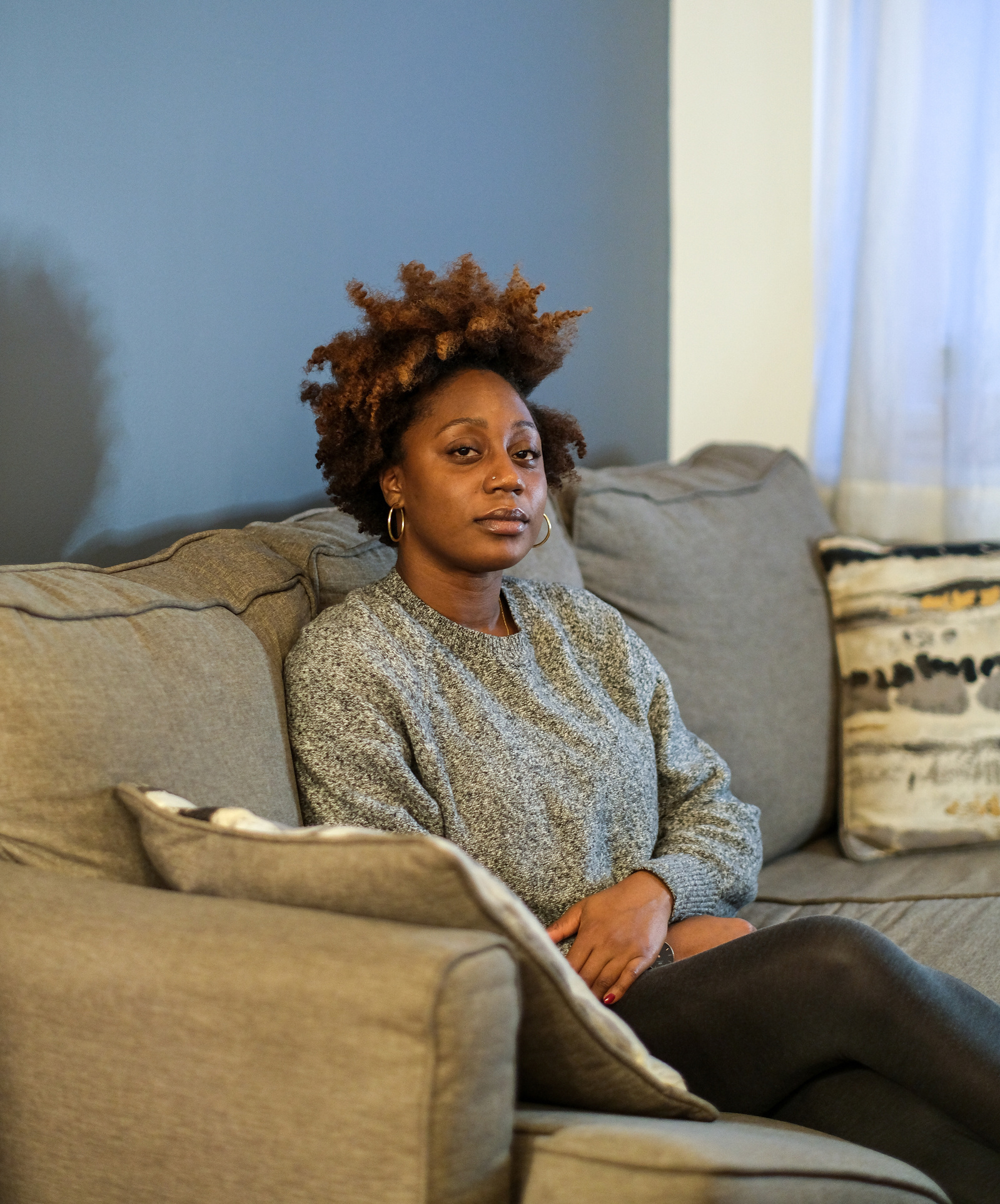 "I think I felt like for the first time I don't know how to be a leader in this crisis. I don't have the tools needed to even ensure the people that I work with safety. The clients were the primary focus so they were okay but it was still about managing their fears and helping them understand what's happening. We were in a congregant setting also so in public spaces we were able to have them socially distance but the layout at that shelter is that in a congregant setting they're in dorm-like settings and not able to put six feet in between the beds. I manage a set that has 134 clients so it was just like 'wash your hands. Wear your mask....' I didn't know what else to do. We were not equipped and then the transition happened where a lot of NYC shelters moved to hotel sites. So, in June my site moved to a hotel site in Manhattan where each client was able to have their own room and the whole purpose of that was to ensure that they could socially distance but that in itself was *sigh*. I was use to working in Brooklyn. I didn't work far from home. A lot of my team worked in Brooklyn and lived in Brooklyn, too, so everybody had to uproot to a whole different layout. We had to acclimate to that and through all of this it was just DOING and it felt very much like survival mode constantly and not enough time to process what you were feeling. And then of course the end of May marked the protests and so that was felt because the majority of myself and my program staff are all people of color. The majority of the clients are people of color. I don't even want to say people of color. Are African-American, more specifically. So you add that on to working during a pandemic and protests and now we're also in the city where there was just naturally more [protest] action in specific areas of the city. We were close to that area so it was like 'oh, now how do we try to keep the clients safe from disruptors of the movement who were coming in and destroying things. It was awful. It was awful."
—Sade Fasanya, LMSW
Program director of an adult men's shelter whose clients are age 55+ and have a history of substance use